High pressure 300 psi Piston Air Compressors (single unit)
High pressure 300 psi Piston Air Compressors (single unit)
| | |
| --- | --- |
| Packaging: | wooden case |
| Brand: | hengda |
| Place of Origin: | Jiangsu, China (Mainland) |
Product Description
 3.6nm3/30bar for PET blowing mchine high pressure 3 STAGE  Piston Air Compressor
1. Main data
Model

Air capacity

(M3/min)

Working pressure

(Bar)

Power(Kw)

Speed(r.p.m)

Weight(Kg)

VH-0.7/30

0.7

30BAR

7.5

680

310

WH-1.0/30

1.0

11

600

430

WH-1.2/30

1.2

15

760

450

WH-1.5/30

1.5

18.5

790

520

WH-2.0/30

2.0

22

670

610

WH-2.35/30

2.35

25

760

620

3-WH-3.6/30

3.6

3*15

700

1580

VH-0.17/35

0.17

35BAR

2.2

660

110

VH-0.65/35

0.65

9.0

605

420

WH-1.1/35

1.1

15

900

475

WH-2.0/35

2.0

22

670

615

WH-2.2/35

2.2

25

735

600

VH-0.3/40

0.3

40BAR

5.5

500

290

WH-1.0/40

1.0

11

790

470

49SH-2.6/40

2.6

25

625

900

49SH-3.0/40

3.0

30

695

920

2-49SH-6.0/40

6.0

2*30

695

2100

4-WH-4.0/40

4.0

4*11

790

2400

6-WH-6.0/40

6.0

6*11

790

3600
2. Inspection method:
 CAGI
3. Inspection standard:
-AISI
-AMS
-ANSI
-ASME
-ASTM
-AGMA
-AGMA
-NEMA
-VDI
-CAGI-NPEUROP
-MS
4. Technical characteristics:
4.1 Automatic pressure unloading system, ensure machine starting without loading.
4.2 With exhaust check Valve on outlet.
4.3 Removable type inlet silencing filter, 10 micron precision.
4.4 Normal inertia flywheel, 2 root V belt drive.
4.5 Splashing lubrication to all moving Parts.
4.6 Light alloy pistons, with PTFE.
4.7 Cast iron cylinder head, independent valve seat.
4.8 Automatic hoop valve Piston rings, big flow, more action, high efficiency.
4.9 Sweden Famous rolling bearing, ensure the stable operation unit.
4.10 Enough space between the cylinder and the crankcase design, avoid friction between Connecting rod, moving parts and crankcase.
4.11 With Safety Valve Between after-cooling.
5.Our Configuration: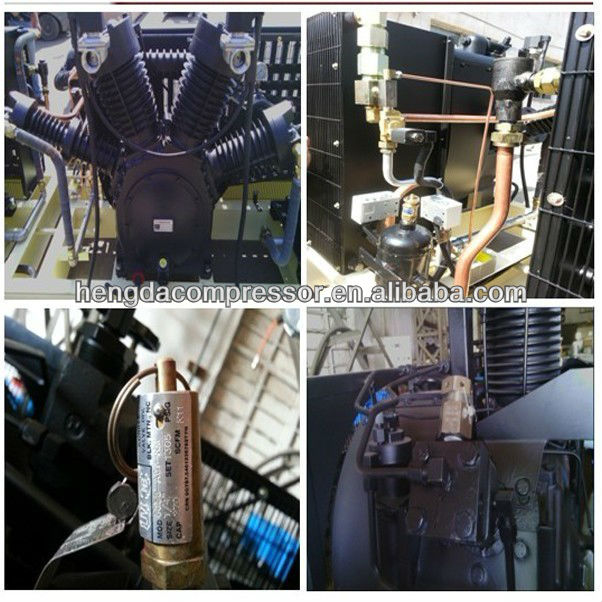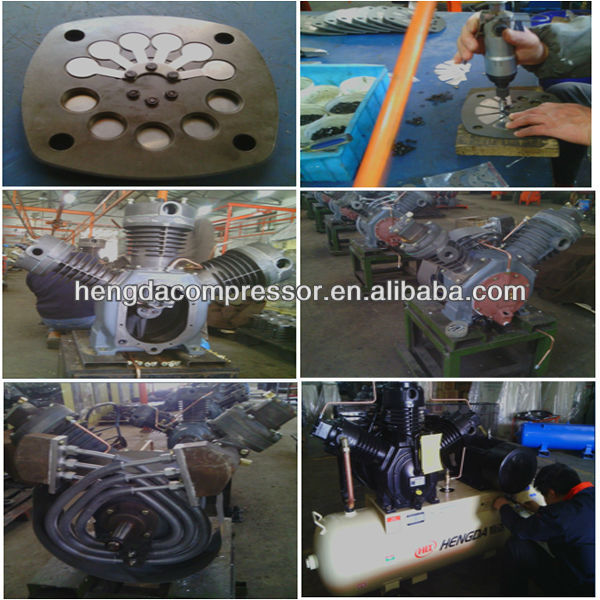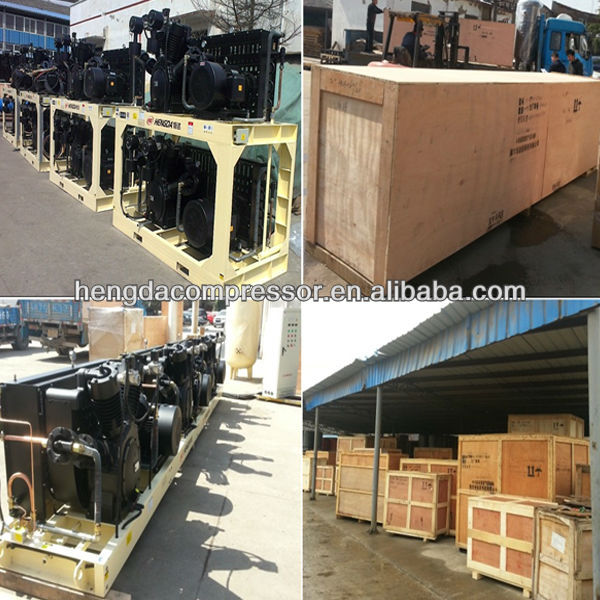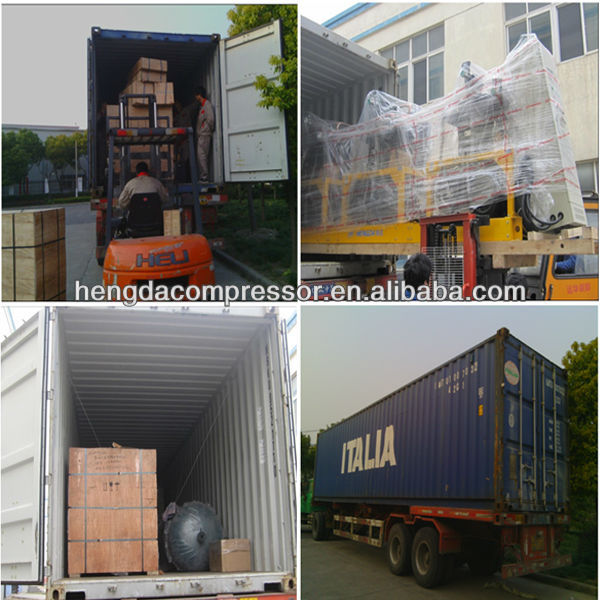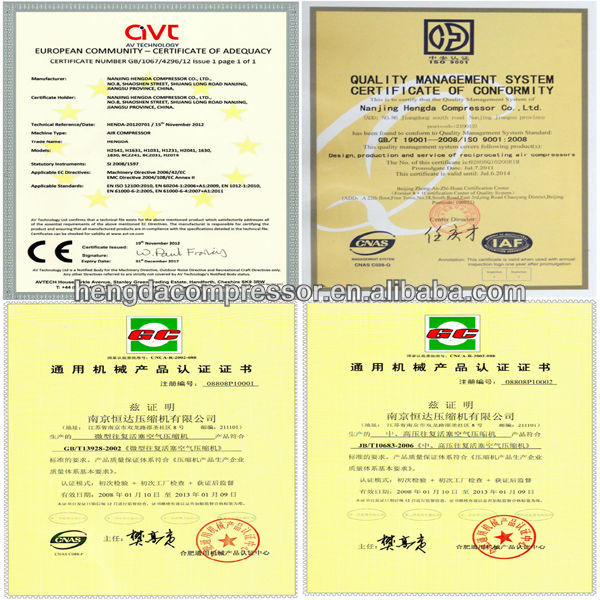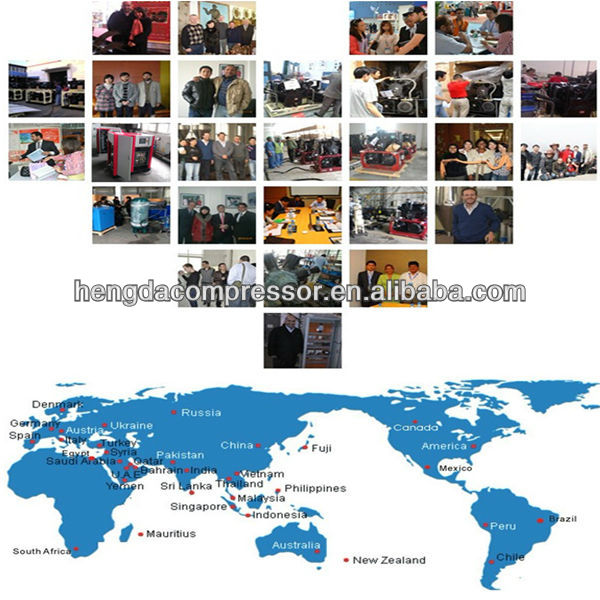 ...
Product Categories : 30~40Bar Air Compressor